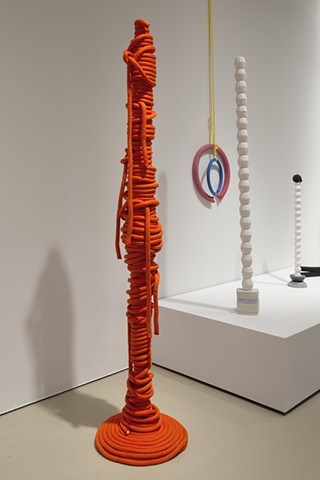 Svava Thordis Juliusson is a visual artist born in Siglufjörður, Iceland in 1966 and currently based in Southwestern Ontario, Canada. Juliusson began undergraduate studies at the Alberta College of Art and Design in 1993; received a Bachelor of Fine Arts at NSCAD University in 1997; and completed her MFA in studio at York University in 2007. Juliusson is a founding member of the collective (F)NOR


Instagram: @svavajuliusson
Twitter: @svavasvava
The realization of the projects and work featured on this site has been generously supported by municipal, provincial and federal granting programs. Svava Thordis Juliusson gratefully acknowledges the support of the City of Hamilton's City Enrichment Program, the Ontario Arts Council, and the Canada Council for the Arts.






Installation view of selected works in exhibition Hamilton Now: Object, a group exhibition at the Art Gallery of Hamilton (December 8, 2018 to May 20, 2019). Photo by Robert McNair